Date: April 30, 2002
PATRIOTS ARE WORLD CHAMPIONS!!!!!!!
Welcome to another issue of the Damned Newsletter. We will be offering two versions in each mailing from now on. The text only version and the Web Version with graphics and more. The second offering will be well worth the time to load and you will be able to read it through your web browser.
---
In this issue:
Results
Commentary
Upcoming shows
and the Usual bunch of Plugs.
---
April 18th: The United Wrestling Federation stops in Fall River, MA. We drove in with TJ Wyld, Adrienne and Fraggle Ripley. Among first observations on first arriving at the Ankghor Plaza was that some old friends were in attendance. Marcus O. Middleton, Rev. Chane Linc, and more. It is always good seeing old friends. Next observation... the locker rooms were WAY TOO SMALL. Steve Corino invited us to share a gimmick table with him to sell our shirts and CDs (we are now making Krimzen CD's available at all shows we wrestle at with a 4 song Live CD). The SAT, Red, Quiet Storm and Striker were all at the hall already. It was awesome not having to drive 5 hours to PA to see some of my favorite people on the indies. The show (and locker rooms) were packed with great wrestlers. We faced the One Night Stand (Edward G. Exstacy and Ronnie D. Licious). The match went back and forth with us debuting a few new moves. I am doing a dropkick off the second rope while our opponent is in the corner. Draven is doing a great new one-arm power slam into an inverted DDT. In the end, however, a referee not seeing Ronnie D. holding the ropes pinning Draven, with Edward G. holding his leg, caused us to lose.
Also on the show:
K.L. Murphy d. Johnny Curtis. After KL hit Curtis with the Murphy's Law to win, Chi Chi Cruz ran out and hit finisher after finisher, leaving Murphy laying near dead in the ring.
'Big League' Brian Black w/ Alexander Worthington III d. Striker. Worthington distracted Striker allowing Black to get the win.
'Trendsetter' Adam Booker d. Mike Steele. Booer won with the "Trendsetter Combo".
The Amazing RED d. 'Sudden Impact' Dylan Kage and Quiet Storm in Triple Threat Action. Red proved he deserves his name winning with a fluid leg sweep into a standing shooting star press.
Frankie Armadillo & Kid Krazy w/ Alexander Worthington III d. Damian Houston & Blade w/Mercedez. During the match, Krazy gave Houston a pile driver on a chair. Armadillo then hit Mercedes with his "Armadillonator". Mike Paiva, not booked on the show, ran from the crowd to make the save. After the match, Bobby Cruise signed him to the UWF Roster.
Gino Giovanni w/Miss Kara d. 'The King Of Old School' Steve Corino. Kara threw powder in Corino's eyes, leaving him prone to a Giovanni neckbreaker.
'Latin Dragon' Julio Dinero d. Slyk Wagner Brown w/April Hunter
The Spanish Announce Team d. The Briscoe Bros. Jose made Jay tap out to a leg submission. After the match they hit the Spanish Fly.
After the show, we hit a local Bickford's with Steve Corino, Chris Hamrick (who showed up unexpectedly), "Platinum" Mike Preston, Tim Kilgore, his girlfriend Rhyanedd, TJ Wyld, my fiancée Adrienne, Fraggle Ripley, Draven and myself. The waitress assisted in a rib with me, telling Corino that the shake machine was broken. Steve was visibly upset, but when he found it was a rib, he went for a set-up for a great Hamrick gag.. which Hamrick promptly blew. After we ate, Wyld, Ripley and I drove "The King of Old School" to Logan Airport in Boston. After hearing his script for the greatest ending ever to "Beverly Hills 90210", we dropped him off at the airport and then headed home.
---
April 19th: Krimzen hit Fester & Friend's at Club 125 in Bradford, MA. Overall it was a short 25 minute set, but in retrospect, I watched the tape and it was a very solid performance. More on Krimzen later. Word is that Sully from Godsmack was at the club that night and liked what he heard... KEWL!
---
April 28th: PWF Northeast returns to the Loomis Arena in Plainfield, CT.
Here are results:
The PWF Northeast made a return to Plainfield, CT and the PWF NE Studios at the Loomis Arena with their event entitled "Turbulence". The first announcement of the night was pertaining to the June 15th event for PWF Northeast. All three territories of PWF would be coming together in Rhode Island for "Convergence". Wrestlers from PWF in PA, PWF Mid-south and PWF Northeast will be featured.

In the opening contest, "Big League" Brian Black took on Johnny Curtis. Curtis, once again impresses as one of the hottest athletes in the PWF Northeast. Brian Black grabbed Curtis for his full nelson slam finisher, but Curtis slipped out and rolled him up with a quick victory roll for the win. After the match "Big League" beat down Curtis and then got on the mic saying that Striker (who beat him in PWF Northeast last month) would be the next one to go down.
TJ Wyld came out for a Wyld-side interview segment. He brought out Emerald Fusion and talked to them about being cheated out of the titles last month at "Defiance". Kid Krazy of the HCI and Zachary of the HCI Marketing Department interrupted and placed a challenge to Emerald Fusion. If they could beat Kid Krazy in two singles matches at "Turbulence", they would get another tag title rematch at "Convergence". If they lost EITHER match, they would not get another tag title shot while Krazy and Armadillo are champions. Emerald Fusion accepted and the matches were set for later in the night.
In a handicap match, Duff faced "Heartbreaker" Ruy Batello and Psycho Mike, accompanied by "The Mouthpiece of the East" Sean Gorman. Duff was unstoppable beating both his opponents down. In the end, he was overmatched, and was hit by Psycho Mike's sit-out DVD "Straight Jacket". After the match, Batello hit Duff with his modified pedigree, "Ru-ination", and slapped Psycho Mike for taking the pinfall. Much to the delight of the crowd, Psycho Mike hit Batello with a "Straight Jacket" of his own.
In a match of two debuting PWF Northeast wrestlers, IPW-Hardcore TV Champion Dr. Heresy faced "Kick Ass" Kyle Storm in a non-title match. Storm is under a temporary contract with PWF Northeast, suspending litigation from the incident between him and one of the PWF Northeast producers at "Defiance". That producer, Matt "Mad Dog" West, is finishing up a month suspension from the same incident. Both Storm and Heresy showed why they belong in PWF Northeast. Heresy attempted to hit his "Couch Trip" on Storm off the second rope, but Storm blocked and knocked Heresy to the canvas. Storm then climbed to the top and hit an elbow with amazing altitude to win the bout. After the match Storm hit a frog splash as a direct insult on Draven, West's partner in the Damned. Draven came out and told Kyle there was a way to get Mad Dog in the ring finally. He could cease all litigation on Mad Dog. Storm agreed. Draven then added that the match would have to be a tag match between The Damned and Storm and a partner of his choosing at "Convergence". While all of this was going on, Heresy, angered, hit ref Pepe Sanchez with a Couch Trip and left the ring. To seal the challenge, Draven hit his own frog splash on Sanchez and added "if you are going to steal my moves, at least do them well."
In a tag team match to determine who would get a shot at PWF Mid-south Junior Heavyweight Champion Loco at "Convergence", Tim Kilgore teamed with "Dancing Devil" Damian Houston to face "Broadway" Kenn Phoenix and Chi Chi Cruz. Both Houston and Phoenix Championship Wrestling's Cruz were making their PWF Northeast debuts. The man to score the pinfall would find himself with the title shot next month. Kilgore took the brunt of the match, getting beat down by Phoenix and Cruz. When he was finally able to tag Houston, Damian came in and cleaned house. Somehow, "Broadway" was able to cut off Houston and throw him to the outside. Chi Chi charged at Kilgore, only to be back dropped over the top rope onto Damian Houston. From there, Kilgore hit a quick twisting sunset flip out of the corner on Phoenix to win the match and a title shot at PWF Mid-south's Loco at Convergence.
TJ Wyld returned for his second Wyld-side of the night. He called out ref "Pee Wee Sherman". Sherman complained that he had been made the PWF Northeast scapegoat. He had been made the reason why a few fan favorites had been robbed of title wins. He had been bullied by the larger wrestlers and even given a stupid name. His real name is Paul Hudson. At that point in the interview, "Enforcer" Larry Huntley came out and began bullying the much smaller Hudson. Hudson finally fought back. Huntley crushed Hudson, and then punched Wyld for trying to stop him. The next few minutes were nothing more than Huntley beating on Hudson, and taking occasional shots on TJ Wyld. Huntley picked up Wyld and hit his dropping torture-rack on Wyld and picked up Hudon. Hudson summed up all he had left and hit Huntley south of the border. He then scaled to the top rope and dove onto Huntley. Huntley stumbled over the fallen TJ Wyld and Hudson hooked a leg in a mock pin. Wyld, caught up in the moment, counted the pinfall and awarded the unofficial match to Referee Paul Hudson.
In a grudge match, "Revolution" Chris Venom faced former best friend and tag partner Triplelicious, who turned on Venom at "Defiance". Both tore into each other like rabid dogs. Triplelicious worked over Venom, who finally fought back and executed his "BTf'nR" modified T-Bone suplex finisher. Triplelicious managed to kick out just before three. Triplelicious nailed Venom with his H-Cubed "Diamond cutter" move, but Venom got his foot on the ropes. Venom then countered a move into a tribute to Low-Ki's "Ki-Krusher". Again, Triplelicious kicked out. It finally took Venom's new finisher, the Burning Hammer (inverted DVD) to win the match.
One half of the PWF Northeast Tag Champions The HCI Bash Brothers' Kid Krazy came out, with manager Dr. Everette Payne and Zachary of the Marketing Department. He prepared to face "The Full Effect" Mike Paiva of Emerald Fusion. In the match there was a great amount of high flying by Paiva, and technical skill displayed by Krazy. Paiva reversed a powerbomb attempt into a roll up for a win. As Blade climbed into the ring, "Extreme" Adam Hastey, a former fan favorite now apparently in league with the Hard-core Institute, came out and began brawling with Paiva and Blade. He knocked Paiva out of the ring and then tripped up Blade. The ref sent he and Payne back to the locker room, neglecting Zachary. Krazy began to wrestle Blade, who came back and set Krazy up for his moonsault. Zachary pulled Krazy out of the way, and Krazy finished off Blade with a pile driver. This now means the Emerald Fusion will not get another shot at the PWF Northeast tag team titles while the Bash Brothers are the champions.
In the main event, a non-title match, PWF Northeast Champion "Bad Boy" Billy Black, accompanied by Criminal Intent partner "Enforcer" Larry Huntley, faces #1 contender "Trendsetter" Adam Booker with Miss Kristy. To open the match, Black decided to make some crude remarks at Miss Kristy, who replied with a slap and a bulldog leading to Booker taking it to the PWF Northeast Champ. Black used his dirty tactics to turn the tide and put a beating on Booker. Booker reversed a whip and accidentally splashed the referee. At that point, Huntley tried to interject and knocked Booker down. "Bad Boy" directed traffic and attempted to set up a spiked pile driver. Booker instead double legged the champ and slingshot him into Huntley, who was scaling the ropes. Adam then hit his split legged moonsault, pinning the champ for a good minute before the ref crawled over and made the count. Black kicked out at two. Huntley tried to get in the ring again, but Chris Venom ran out and pulled him out of the ring and brawled with him to the back. This left Booker alone to hit the champion with the "Trendsetter Combo" (Power bomb into a Styles Clash) for the non-title win.
This leads into June's "Convergence". All I can tell you is that this will be a huge historic event. Wrestlers from Maine to Tennessee will be on hand. Local Tim Kilgore faces PWF Mid-south Junior Heavyweight Champ Loco with the title on the line. The PWF Mid-south Title will be defended. Wrestlers from PWF in PA will also be there as well. For $7, an amazing show. Check out www.pwfnortheast.com for more info
---
---
Commentary: Well it has been a busy few weeks with getting new songs written for Krimzen and getting stuff ready for "Convergence". I have talked in depth to our assistant producer, Spence Money, about the show. We feel that the card has some surprises as well as one of the best collections of talent. Tickets are available now for only $7. (With any luck we'll get that available ON the website).
Right now, I am feeling better about things. We have reduced our bookings, and the additional time to rest, heal, and train has added new stuff to our arsenal, as well as letting us just relax a bit. I am looking forward to hitting PWF to work Joey Matthews & Christian York. For years, they were one of the tag teams you heard about on the indies. Now we get to work them. I have this funny feeling that we will really click with them and put on a really great match Sunday. Overall things are going really well. It was mad awesome going out this past week for coffee with the street legal Kid Krazy. Yes Krazy, Coffee gimmick RULES! The next morning I awoke to realize that somehow I had lost my cell-phone. It is nowhere to be found. I ended up having to report it lost and get a new phone, which I needed... but was still a hassle. Later that same night, my VCR completely died on me. This past month, with Two Bass Amp Cabinet problems, and now Phone/VCR hassles has been an electronics hell for me. I am making it through though, LOL. I can laugh... that is a positive.
After a month or so off, I returned to going to Rocky Horror. I really want to mention this past week's show. It was the one year anniversary of the RKO Players at their new home, the Castle Cinema . They started the show at 10 PM with a Rocky-esque presentation of Sam Raimi's "Evil Dead II". This was frigging hilarious and worth the $10 admission alone. Included in the admission was Rocky Horror as well. TJ Wyld's new woman Mary Jo and Fraggle's friend Nikki were both at the show and both are really cool people I hope to get to see more often. Mary Jo could be one of the newest trainees at the Damned School. She wants to ref. Should be mad cool.
The cast, as always was awesome. It was great seeing Rich go from Ash to Frank in the matter of only a few hours. Also, Ray's Evil Ash was insanity! It was just overall a great couple of shows. The other thing was that it is always great seeing cast members who I have become friends with weekly. To see Becky, Nicole, Megan, Sean, Roy (we're sooo not worthy), and the rest and get that honest appreciation that you are a regular rocks. I have to eventually stop slacking and get more supplies though. This week's full theater DID leave the theater in shambles. There was probably 30 rolls of toilet paper flying through the air. Most entertaining! Afterwards, We all hit Denny's for a bite before heading home to bed. Ron did demonstrate some of his creative dancing for us, which was good for a chuckle or two. Yeah, they might wear fishnets and lingerie... but the RHPS RKO Players are mad cool people!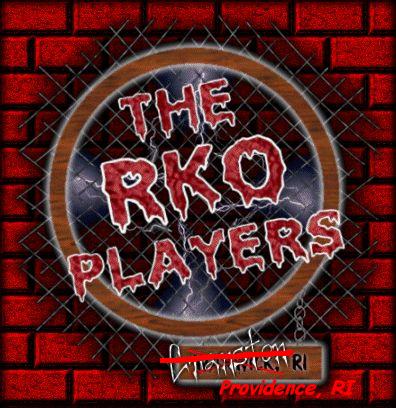 ---
---
Krimzen Report: Mark your caledars! The next Krimzen gig is this Thursday May 2nd at The Station in West Warwick, RI. If you know people in the band, give us a yell before the gig. We have a bunch of complimentary tickets we are giving to people who definitely want to go.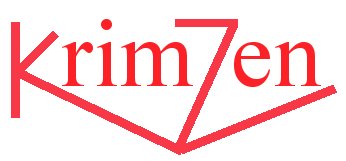 We return to the Station in West Warwick, RI as part of a GREAT Saturday Night May 25th show. We open the show, followed by Masque (who Draven, Krimzen singer Jeff, and I saw... I bought their disk), and the headlining reunion show of the Dio Tribute "Holy Diver". I believe we will have a full 45 minute set, which should rock totally solid.
---
---
Upcoming Shows:
May 5th: PWF returns to the Academy Hall in Pottstown, PA.
May 11th: AWF in North Reading, MA.
May 24th: EWA at the Stevens Ave Armory in Portland, ME.
May 31st: UWF in New Bedford, MA.
June 15th: PWF Northeast presents "Convergence" at the Elks Lodge in Smithfield, RI!
Dates in May and June Already being set... will be announced soon.

For more information go to the following websites:

www.ewaprowrestling.com
www.PWFProWrestling.com
www.unitedwrestlingfederation.com
www.powerleaguewrestling.com
www.pwfnortheast.com
---
Drink of the issue:




SUNSET MARGARITA

1 oz. Tequila
1/2 oz. Triple Sec
1/2 oz. Blackberry Brandy
fill Orange Juice

Serve frozen. Coat bottom of margarita glass with blackberry brandy,

blend remaining ingredients, pour over brandy.




(We do not condone underage drinking and/or alcohol addiction)

---
Phrase of the issue: "cocksmooch"

Origination of word: Mad Dog, during various road rage incidents.

Meaning: Anyone who angers you enough to cause you to need a word to indict them.

Ex: "That bastard just cut me off... fucking Cocksmooch!"

There is your new word.... use it, learn it, make it known!
---
To check out the most recent Eastern Wrestling Alliance shows with all of
the Damned's matches as well as an NCW tape featuring many of the
athletes currently training with The Damned (like Chris Venom, Tim
Kilgore, Triplelicious, Ruy Batello. KL Murphy and more):

www.puretapes.com

To see The Damned versus Mind & Matter from the UWF Benefit show OR any of
the events from Intercontinental Wrestling Alliance and the Premier Wrestling Federation:

www.smartmarkvideo.com

OR

www.rfvideo.com

For Tapes of the Damned at the Premier Wrestling Federation, or for ANY of
their shows. Go to:

www.pwfprowrestling.com

To buy Steve Corino, Allison Danger, Chris Hamrick, Gino Giovanni, or PWF
shirts... or to get your OWN affordable and professional screen printed
shirts or merchandise made go to:

http://www.oldschoolsportswear.com
---
Finally for the Website of the Week:

Check out some of the GAYEST pictures on the net today. Did I also mention that it is the domain of the Fraggley-est guy the wrestling business has ever seen?
"The Talented Dot Com" home of another Cocksmooch... "The Talented" Dean Ripley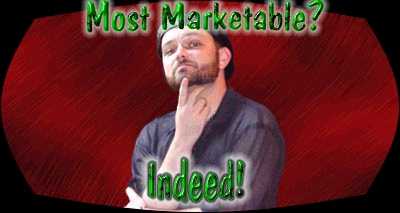 ---
To buy the Damned Shirts (currently XL)
They are usually $10 at events, $15 by mail (this includes Priority S&H)
e-mail us at damnedsite@aol.com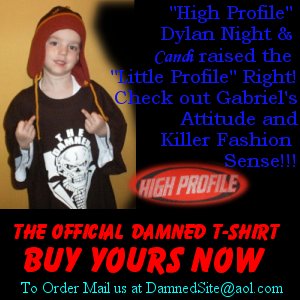 We will give you the address to send a money order to to get your very own.
---


Next issue...
Info coming off of all our events.. and more talk about our pals at Rocky Horror!!!!

See yah folks!

"SnappleTwat" -Tim Kilgore in retort to a fan calling him "Needle dick".